Cage Code: 7ZNJ7
DUNS# : 080851346
Scorpion Technologies LLC is focused on Rapid Product Design, Development, Fabrication, Integration and Test of complex systems and Electrical Fabrication of cable harness assemblies, CCA, Test Equipment, and other electro-mechanical engineering hardware.
minority owned small business
Government Business POC: Scott Thomas
Minority Owned Small business
Government Business POC: Scott Thomas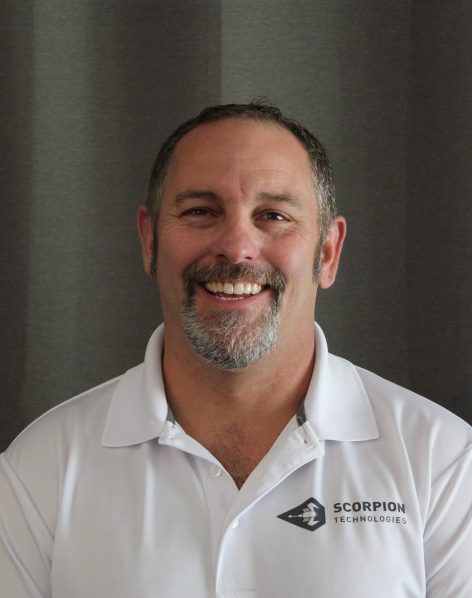 Hello, my name is Scott Thomas and I am the co-founder of Scorpion Technologies, LLC.
Here at Scorp Tech I help run the day to day operations as well as perform engineering design and integration tasks.  I specialize in rapid prototype work, feel free to contact me to see how I can help you out.
I obtained a Bachelor of Science in 1999 from Purdue University in electrical engineering in Lafayette, IN.  With over 19 years of experience in electrical design, integration and test with the last 10 years in a rapid prototype environment of electrical design, software design, mechanical design, system integration and field testing, I have had a very well-rounded career.  Throughout my career I have been awarded many times including 2 patents.
I am a creator, a tinkerer and an R/C enthusiast, at heart and that is seen in my everyday life.  Whether it be building a claw machine, from scratch, with a 6th grader for an engineering project or building a new engine for my race car.  I keep myself busy with techie type of projects all the time. One of my favorite things to do is build and fly R/C aircraft or multicopters.  I like to race FPV miniquads in my free time, as well as just capture video of interesting places on my travels.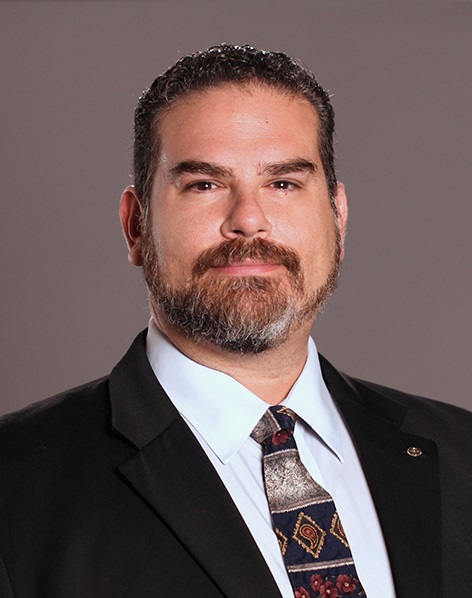 Carlos E. Garcia, an expert in the area of Rapid Engineering Prototyping and Business Development, is co-founder and owner of Scorpion Technologies LLC.  Prior to the creation of Scorpion Technologies, Carlos worked as a Principal Systems Engineer leading teams of engineers and technicians through the rigors of rapid product development, project management and personal development.  
During his 13 year tenure at Raytheon Missile Systems, Carlos was awarded numerous achievements including earning multiple engineering US Patents, graduating from the Leadership Matters cohort, earning the Star of Today award, and received the Making a Difference award for providing life-saving assistance to a co-worker.
In the community, Carlos has served as President of the Kino Rotary Club of South Tucson, mentored numerous University of Arizona engineering design teams and served as an Engineering Design Day judge.  He was recognized in 2013 as a Tucson 40 Under 40 honoree and supports multiple local charities including the Angel Heart Pajama Project and Therapeutic Riding of Tucson (TROT).
Carlos graduated with honors from the University of Texas at Arlington with a Bachelor's of Science in Electrical Engineering with a focus in Analog Electronics and Semiconductor Device Theory.  He served as President of Eta Kappa Nu (HKN), Secretary of Tau Beta Pi, and Secretary of S.H.P.E. and worked at the Nanofabrication facility under an NSF REU grant.
Carlos lives in Tucson, AZ with his wife and three daughters.  He is an avid hunter and spends his free time supporting their real estate management and investment firm.